The Crown
provides a new icon in Taipei (Taiwan), with an immediate impact. The revolutionary white exoskeleton of this luxury residential building, made by ON-A in collaboration with
Butech
and
Krion
from the
PORCELANOSA
group gives the building a special personality.
A benchmark in the capital of Taiwan which is sure to set a trend in today's architecture.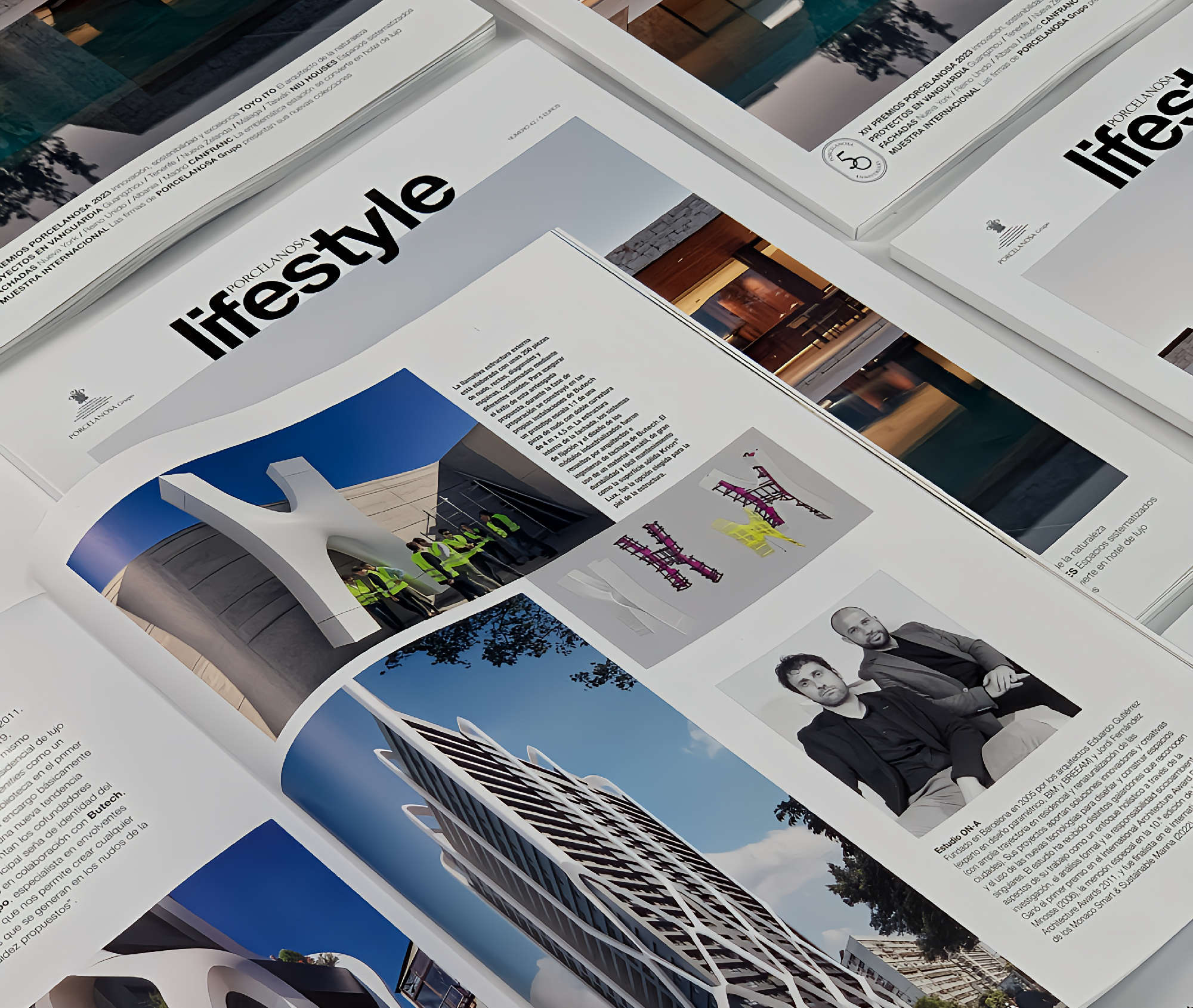 In the 42nd edition of Lifestyle Magazine from the PORCELANOSA group, they highlight
The Crown
as a "
revolutionary exoskeleton
". Its structure is the result of the collaboration between krion®, ON-A, HPA Architects & Associates and Butech's specialised façade team.
"Krion® K-Life 1100, the material used to make this envelope, allows us to create any type of shape and solve all the encounters that are generated in the structure's nodes, while maintaining the proposed concepts of fluidity".
---
Published By: Lifestyle PORCELANOSA Nº42
Texts: PACO MARTÍNEZ
Online publication: www.porcelanosa.com
---