Our co-founder,
Eduardo Gutiérrez
, had the opportunity to present our
Sky River
project to the media at the opening of the building. He spoke about the design process and what inspired ON-A in its conceptual development.
Sky River is located in the Bali District of Taipei (Taiwan), a privileged area due to its proximity to the Tamsui River and important natural sites such as Guanyin Mountain Yinghanling. The area has a number of nautical amenities, including a private mooring for the users of the residential complex.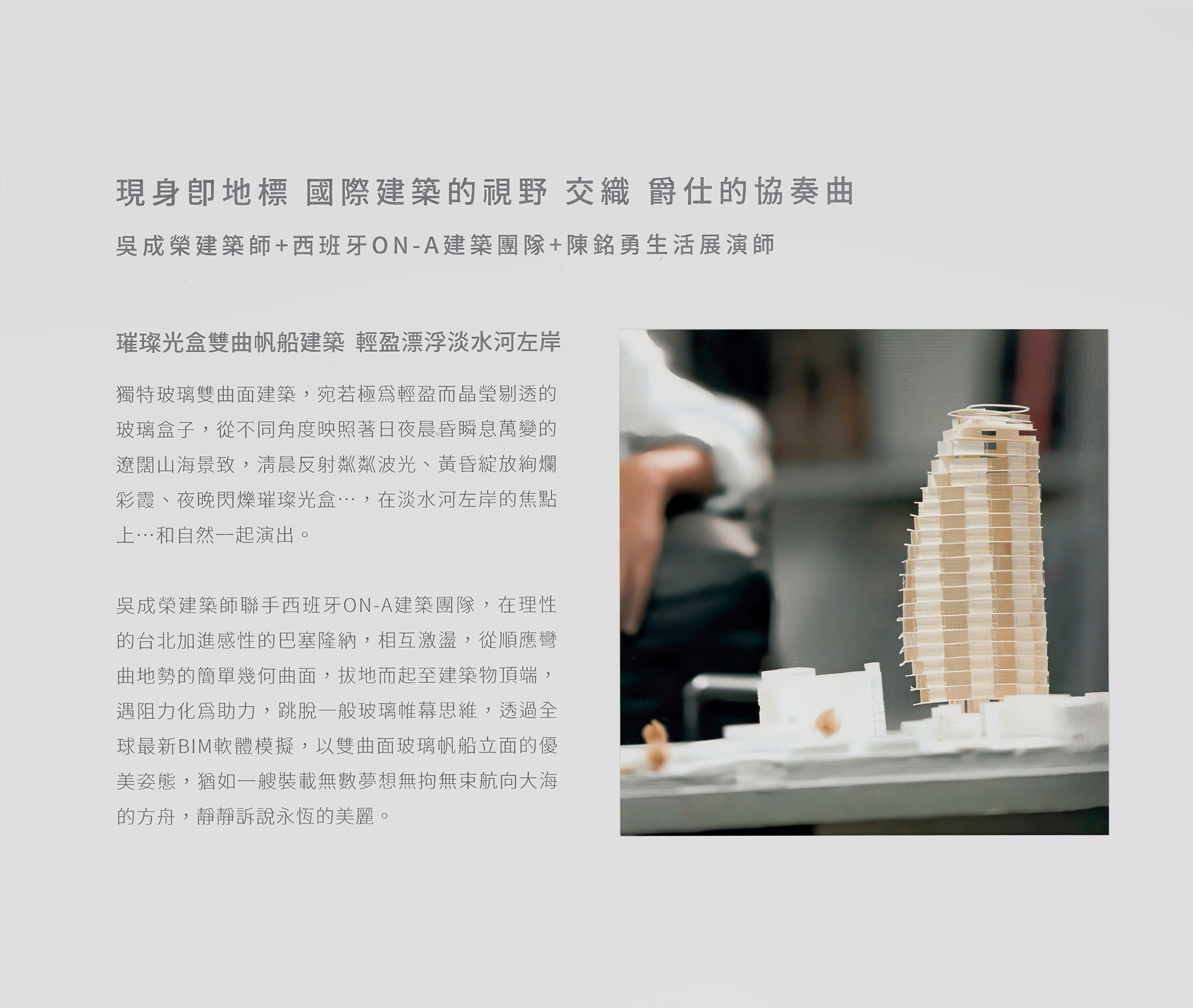 We were inspired by the Tamsui riverbed – when we walk along the serene banks of a river, something magical happens: we connect directly with nature and become active observers of its beauty. We closely analysed the area and its orientation and, from an urbanistic point of view, as a result, we decided to soften the geometry of the building introducing curves and rounded shapes to create a more welcoming and organic atmosphere, thus improving its architecture and functionality for residents and visitors to the site.
"When you visualise a project that has come to life, it is as if it is full of stories and adventures to be discovered. Every corner has its own particular charm. Sky River definitely exceeds all my expectations because it offers an infinite scenario of possibilities and experiences. At ON-A, we believe that architecture should enhance the lives of the people who live in it, and every decision we make is guided by that principle."
– Eduardo Gutiérrez (co-founder of ON-A) –
---
SKY RIVER
Surface: 9,500 m2
Client: ZHUHE ARCHITECTURE
Interior Design: YU-SIN
Structural Engineer: HOPING STRUCTURAL ENGINEERING CONSULTANT CO., LTD.
MEP Engineer: GIN TAI FONG ENGINEERING CO., LTD
---